417-869-2337
Mon – Fri 7:30am – 5pm
Sat – Sun Closed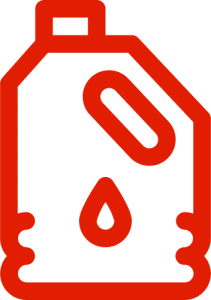 Oil Change
When You Need An Auto Repair Expert–U.S. Automotive
KEEPING ALL VEHICLES ON THE ROAD–ALL MAKES & MODELS
U.S. Automotive in North Springfield, MO maintains a staff of ASE Certified techs to perform a variety of auto repair services. We know how important your vehicle is to your daily schedule. It's a priority to make sure your vehicle is in tip-top shape and ready for its next 100,000 miles on the road. At our facility, you can expect the highest standards for auto repairs service.
Why receive an expensive quote and repair after-the-fact, when you can avoid repair needs altogether? It's time for your engine to work smarter not harder. Let our Master technicians have a look under the hood long before you experience a performance problem. Our quality repair shop is not satisfied with just fixing cars. Complete auto repair service is well-within our capabilities and expertise. But our higher standards can make sure you never experience a costly repair or breakdown. Come to us for the quality maintenance services that keep you two steps ahead of vehicle malfunctions. Every auto repair begins with an accurate diagnosis.
QUALITY ENGINE DIAGNOSTICS
First, we always want your vehicle to get the right repair. Misdiagnosis is a problem that ends up costing owners much more than necessary. U.S. Automotive has a team of experts using state-of-the-art diagnostic equipment that's always finding the truth. Second, we know you have more important things to do with your day than spend it in our repair shop. We respect your time by keeping an eye on the clock, but we never sacrifice accuracy and professionalism for speed.
At U.S. Automotive, we ensure both! Getting your repairs completed faster means getting them right the first time. And finally, we keep an eye on your bottom line. Our business is not just keeping you on the road, but doing so with as little cost to our customers as possible. We're never going to charge you for unnecessary services. Our experts find the fastest route to peak performance and get you back on the road, while letting you maintain a fat wallet. Those drivers in the North Springfield area can breathe a little easier. Wondering who you can trust your vehicle with should be a thing of the past. Top-of-the-line lube changes, engine repairs, transmission repairs, exhaust system repairs, air conditioning repairs, steering and suspension repairs, and much more can be found at our expert facility.
SCHEDULE AUTO REPAIRS AT OUR NORTH SPRINGFIELD LOCATION TODAY!
You're only minutes away from finding your vehicle's complete auto repair solution. All U.S. Automotive technicians are waiting for your call or you to walk through our door. Whatever you choose, you can relax knowing that your vehicle is in the best hands. Get your vehicle, and keep your vehicle, in optimal performance by give us your trust. Just a little faith in our expertise goes a LONG way.
Say goodbye to performance problems while your vehicle's on one of our preventative maintenance schedules. We consider your vehicle's age and your driving habits when applying the factory-scheduled maintenance plan. Give us a call today at 417-865-9511 to schedule your next appointment. Our team love surprises, so don't hesitate to walk-in the next time you're in the area. We're sure to have you in and out–fully-diagnosed and services–in no time!